Lift truck/forklift news and other MHE information.
Flux Power to present at 2021 LD Micro Invitational
Flux Power Holdings, Inc. ("Flux Power") (NASDAQ: FLUX), a developer of advanced lithium-ion industrial batteries for commercial and industrial equipment, today announced that CEO Ron Dutt will present at the 2021 LD Micro Invitational XI investor conference on Thursday, June 10th at 1:30 PM ET (10:30 AM PT).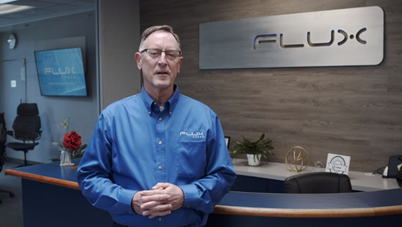 "The LD Micro Invitational XI investor conference is a great venue for investors to catch a glimpse into the future of small, high-growth companies," said Flux Power CEO, Ron Dutt. "l look forward to sharing the Flux Power growth story, along with providing an update on our strategy and performance."
Event: Flux Power Presentation at the LD Micro Invitational XI
Date: Thursday, June 10, 2021
Time: 1:30 PM ETRegister here.
Jungheinrich cancels participation in LogiMAT 2020
"The health of our customers and employees has absolute priority for Jungheinrich!"
Hamburg: Jungheinrich is cancelling its participation in this year's intralogistics fair LogiMAT in Stuttgart from 10 to 12 March due to the progressive spread of the corona virus in Germany. "The health of our customers and employees has absolute priority for Jungheinrich," explains Jungheinrich Board Member for Sales Christian Erlach. "It is therefore with a heavy heart that we have decided not to participate in LogiMAT this year. We thank the Euroexpo and all visitors for their understanding. LogiMAT is the most important intralogistics fair of the year for Jungheinrich. With this in mind, we look forward to seeing you again in Stuttgart in 2021."
On its homepage, Jungheinrich provides information about the innovations and highlights that the company would have presented at LogiMAT 2020. In the coming week, visitors will have the opportunity to take a virtual tour of the fair and to exchange live information with Jungheinrich product experts in video Chats.
---
Vista, CA – March 2, 2020 — Flux Power, a developer of advanced lithium-ion batteries for commercial and industrial equipment including electric forklifts and airport ground support equipment (GSE), announced that CFO Chuck Scheiwe has been selected as one of the finalists for the San Diego Business Journal's 2020 CFO of the Year Award.
Chuck joined Flux Power as Controller in July, 2018, and was promoted to CFO in December of 2018.  He is responsible for financial planning and analysis, accounting, and all aspects of corporate finance.
---
Manitex International, Inc. Will Report Second Quarter 2019 Financial Results on August 8, 2019
Conference Call Scheduled for 4:30 PM ET

BRIDGEVIEW, Il., July 25, 2019 — Manitex International, Inc. (Nasdaq:MNTX) a leading international provider of cranes and specialized industrial equipment, today announced that management will announce its second quarter 2019 financial results after market close on Thursday, August 8, 2019. Management will then host a conference call at 4:30 PM Eastern Time to discuss the results with the investment community.
Anyone interested in participating in the call should dial 1-888-599-8686 if calling within the United States or 323-994-2093 if calling internationally. A replay will be available until August 15, 2019, 11:59 PM which can be accessed by dialing 1-844-512-2921 if calling within the United States or 412-317-6671 if calling internationally. Please use passcode 4232591 to access the replay.

The call will additionally be broadcast live and archived for 90 days over the internet, accessible at the investor relations portion of the Company's corporate website, www.manitexinternational.com/eventspresentations.aspx.
---
Kalmar celebrates the opening of North American Customer Experience & Training Center
Kalmar, part of Cargotec, celebrated the grand opening of its new Customer Experience & Training Center (CEC), located in North Charleston, S.C. USA, on Wednesday, July 17, 2019. This facility is designed to accommodate dealer and customer visits – serving as a showroom, training facility, and customer service center for Kalmar USA's mobile equipment business, including counterbalance forklifts, reachstachers, empty container handlers and terminal tractors.
Hands on operation and product demonstrations in the yard bring each realistic application to customer visits and training sessions. A 70,000 sq.ft. concrete yard provides a demonstration area where Kalmar and Kalmar Ottawa products can be showcased. Another important function of the CEC is the high-tech, AV equipped training facility, which will serve to educate Kalmar's dealer salesforce.
The CEC also serves as a customer service center for Kalmar's North American mobile equipment product support. The facility houses a service area and a large warehouse to provide support for Kalmar counterbalance products in the Charleston area. In addition, the CEC yard provides an area where Kalmar equipment is staged for quick delivery throughout the country.
"We are excited about the opening of the CEC and look forward to dealer and customer visits to demonstrate our solutions and educate visitors on Kalmar products' strengths and advantages," said Jason Murnane, Vice President, Solution Sales, Counterbalanced Equipment at Kalmar.
---
Electrovaya Adds Advanced Features to its Lithium Ion Cell
Electrovaya Inc. has announced certain advanced features have been added to its EV44 cell, including higher energy density and lower cobalt content. The cell, which has more than 44Ah of capacity and average output voltage of 3.7V, features improved temperature tolerance and cycle life. It can operate at continuous high charge/discharge rates and has been tested at 45oC, over hundreds of cycles, without external cooling. These advanced features will be available later in 2019.
Electrovaya believes the EV44 cell has one of the industry's highest cycle lives for large format lithium-ion pouch cells, as well as low parasitic reactions and excellent safety. The cell should further reinforce Electrovaya's technology for intensive mission-critical applications in electromobility such as electric forklifts, electric trucks, and electric buses. These applications demand batteries with a combination of high cycle life, fast charging, high safety standards, excellent energy, and power levels, as well as the ability to handle high-temperature excursions.
---
KION North America adds Quality Lift Trucks to Dealer Network
SUMMERVILLE, S.C. — KION North America Corporation announces the appointment of Quality Lift Trucks to its dealer network effective immediately.
"With an established 40-year history and longtime commitment to customer service, we are confident Quality Lift Trucks is the dealer best suited to help us improve our presence in the San Diego and Baja California, Mexico area," said Michael Gore, vice president of sales, KION North America.
Quality Lift Trucks has served Southern California and Baja California since 1978 focused on quality, integrity, service and commitment to their customers. With locations in California and Mexico, the family-owned and operated dealership offers new equipment sales, parts sales, maintenance services, and short- and long-term rentals.
"KION product offering and proven quality were key in our decision to partner with KION North America in the San Diego area," said Chad Hines, dealer principal, Quality Lift Trucks.
For a complete directory of KION North America's current dealer network, visit www.kion-na.com.
---
Electrovaya Signs Credit Facility Agreement to Finance Customer Purchase Orders
Toronto, Ontario – June 26, 2019 – Electrovaya Inc. has announced that it has entered into an agreement with a Canadian financial institution for a credit facility that will support Electrovaya's growing business and working capital needs related to its recently-announced purchase order backlog of more than C$4 million.
The credit facility is expected to close once security arrangements and certain other requirements have been put in place. The initial facility is for up to C$1.5 million. The facility may be increased subject to securing certain new purchase orders.
---
Business owner fined and jailed for six months in unprecedented case after fatal forklift accident
A Victorian Magistrates' Court found the owner of a scrap metal business guilty of breaching the Occupational Health and Safety Act after a worker was fatally crushed by a metal bin.
The company owner was operating a forklift to lift a metal bin which the worker was standing in. When the metal bin was raised in the air, the worker fell through the corroded base of the bin before the bin itself fell from the forklift tines on top of the worker.  Read more.
---
New forklifts and telematics streamline operations
Thyssen-Krupp, located in Park City, Kan., outside of Wichita, is a partner for the world's leading aerospace companies and their supply chains. A big part of the company's overall efficiency is dependent on its fleet of forklifts. After changing forklift brands, the company reduced maintenance costs while improving safety and operational visibility. Read more.
---
Forklift drivers convicted for cellphone use in warehouse
In the first case of its kind in Canada, two workers have been prosecuted for using their cellphones while on forklifts at work. This case demonstrates when the Ministry of Labour (MOL) will prosecute workers under Ontario's Occupational Health and Safety Act (OHSA) and it shows the ministry's expectations on employers to enforce zero tolerance policies with respect to cellphone use in potentially dangerous workplaces. Read more.
---
Frigates To Forklifts: A Designer's Journey From The Navy To Industry
What do warships have to do with forklift trucks? For Kero Uusitalo, these two vastly different vehicles have shaped his working life – combining his childhood dreams and an enduring passion for design. Read more.
---
Rhode Island Man Arrested After Taking Forklift, Trying to Ram Police Cruisers
Just one more reason not to leave the key in the ignition!
---
RELiON Battery Announces New Online Store
CHARLOTTE, N.C., Sept. 7, 2018 /PRNewswire/ — RELiON Battery, a leading global manufacturer of lithium iron phosphate (LiFePO4) batteries, announced today the launch of its new online store. In a continued effort to strengthen the brand's accessibility, enhance customer interactions and increase consumer product knowledge, the RELiON website offers e-commerce functionality for the first time.
Online shoppers in the U.S. looking for high performance LiFePO4 batteries for recreational vehicles, boats, electric vehicles, solar energy systems and more can now not only access in-depth technical information on RELiON's products, but also shop from the comfort of their home. The online store stocks many of the company's standard LiFePO4 batteries, including a range of 12V, 24V and 48V products. RELiON also offers free shipping on all orders, making sure that customers can take advantage of quick delivery.
"Launching our online store is a direct response to requests from consumers for an online shopping experience. Our goal is to offer a seamless customer experience by blending the convenience of ordering standard items in smaller quantities online with technical support to ensure customers get the right solution for their application," said Paul Hecimovich, CEO, RELiON Battery.
RELiON will continue to increase product offering within the online store as the company's product lines expand and new innovative technology is released into the market. With an assortment of products larger than most online lithium battery retailers, shopping at relionbattery.commakes it easy and convenient for consumers to order a LiFePO4 battery for their high powered applications.
"For anyone looking to quickly find an alternative to lead-acid or other traditional batteries, the RELiON online store will streamline the customer buying experience and save valuable time," added Hecimovich.
RELiONBattery.com conveniently accepts all major credit cards and products purchased can be shipped anywhere within the continental United States. For more information on their new online store, visit https://relionbattery.com/products/lithium.
---
Forklift Accident Kills Man at Campbell's Soup Plant
July 16, 2018. An accident involving a forklift and a dumpster at the Campbell's Soup plant in Maxton, NC on Sunday left one man dead and another person with injuries., according to Powder & Bulk Solids.
Plant employees told local ABC News affiliate WPDE that a dumpster being moved by a forklift fell, fatally injuring one man. Another worker was injured in the incident and transported by helicopter to a local hospital. The Robesonian reported that the person received injuries while attempting to assist the man who died.
---
Doosan Industrial Vehicle unveils eco-friendly, smart forklifts
July 16, 2018. Doosan Corporation Industrial Vehicle (DIV), celebrating the 50th anniversary of its foundation, introduced a high-tech forklift model BS7 running on lithium-ion batteries. Read more.
---
Poorly Maintained Propane Lift Trucks Send Workers to Hospital with Carbon Monoxide Poisoning
https://www.ien.com/safety/video/21012680/bad-forklifts-sent-workers-to-the-hospital
---
Forklift slips off truck after it hits I-5, I-84 overpass
PORTLAND, Ore. — A truck carrying a forklift hit the the underside of an overpass while traveling north on interstate-5 on Monday afternoon, causing delays as crews work to get the forklift back on the trailer.  Read more.
---
RPA 2018 EXCELLENCE IN REUSABLE PACKAGING AWARD SUBMISSION DEADLINE EXTENDED TO JULY 30
The Wide World of Forklifts
May 15, 2018 – There are said to be roughly 400 forklift manufacturers in the world, of all types and varieties of equipment. No single trade show, no matter how big, could possibly include all of them, but CeMAT 2018, held in late April on the sprawling exhibit hall campus outside of Hannover, Germany, included a couple dozen forklift suppliers from the continents of Europe, Asia and North America. Read more at MH&L.
---
LEEA and IPAF working together to the benefit of members 
May 15, 2018 – The Lifting Equipment Engineers Association (LEEA) CEO, Dr Ross Moloney, recently met with Tim Whiteman, CEO of The International Powered Access Federation (IPAF), and Richard Whiting, UK Market General Manager for IPAF, to discuss shared approaches for supporting members as well as exploring opportunities to work closely together in the future across the sector.
"It was a pleasure to welcome Tim and Richard to LEEA's office. This meeting is part of our determination at LEEA to work across the sector to deliver more benefit for our members," says Dr Moloney. "We see this as the start of an exciting period of cooperation between our two organisations."
IPAF promotes the safe and effective use of powered access equipment worldwide through technical advice and information, influencing and interpreting legislation and standards, and safety initiatives and training programmes.
The not-for-profit organisation is owned by its members, which include manufacturers, rental companies, distributors, contractors and users. IPAF members operate a majority of the Mobile Elevating Work Platfrorms (MEWP) rental fleet worldwide and manufacture about 85% of platforms on the market.
---
Toyota Forklifts Expand Product Line with Marina Truck
 April 5, 2018 – Toyota Forklifts, a leading forklift manufacturer in North America, announced a new marina truck option for select models of its THD pneumatic forklifts. The fully-customizable marina truck option helps lift boats out of the water or transfer them from one location to another more efficiently than traditional methods. It's a great solution for marinas, boatyards, dry stack facilities and any customer who launches watercraft.
The marina truck option boasts a lift capacity up to 55,000 pounds with load centers designed for the unique balance of watercraft and mast options with a negative lift of down to 20 feet. Equipped with features designed for marine environments including galvanized epoxy coated carriages and padded rotating forks to protect boat hulls, the marina truck option makes lowering and lifting boats out of the water and moving them in and out of storage a smoother process.
Toyota's latest marina truck option also features a 7-inch touch-screen multi-function display with a capacity estimator and an optional wireless remote control for operating the forklift outside of the normal seating position. The new marina truck option is available now to order. For more information, visit ToyotaForklift.com.
---
CLARK MATERIAL HANDLING COMPANY APPOINTS PACIFIC MATERIAL HANDLING SOLUTIONS INC. AS AN AUTHORIZED DEALER IN THE SAN FRANCISCO BAY AND NORTHERN CALIFORNIA MARKETS
Lexington, KY – April 2, 2018 – CLARK Material Handling Company today announced it has appointed Pacific Material Handling Solutions, Inc. (PMHSI) as an authorized distributor of CLARK products in the San Francisco Bay and Northern California markets.
"Pacific Material Handling Solutions, Inc. is part of the Pacific Solutions group of Companies that provides Material Handling, Commercial Truck, Rental & Leasing solutions to their customers while focusing on long-term customer relations by providing cost-effective solutions. We are excited to have them join our dealer network," commented Dale Guckian, CLARK's Director of Dealer Development.
"We are extremely excited about our new affiliation with CLARK Material Handling and its rich tradition to the material handling industry. The CLARK organization provides Pacific the opportunity to bring increased value to our customers and aligns with our 24-7-365 commitment to our customers, associates, and partners," commented Ralph Logan, Pacific's President/CEO.
PMHSI will support its CLARK new equipment, aftermarket parts, and service efforts out of its facilities located in Union City, Sacramento, Stockton, and Modesto, California locations. Additional information can be found on the web at www.pmhsi.com or by calling (510) 429-0303.
Holt of California remains an authorized distributor of CLARK products in the Sacramento, CA markets with facilities in West Sacramento, Stockton, Yuba City, and Redding, CA. Holt is a full-service material handling dealer featuring full sales and service departments.
---
April 5, 2018.  Storage Equipment Safety Service returns to MODEX and the North American Market
Storage Equipment Safety Service returns bringing its 31 years of expertise in Rack and Shelving Safety Inspections and Training to the North American Market.  SESS states it is the market leader in independent rack safety inspections covering the UK, Ireland, Europe, North America and the Caribbean.
Many warehouse users are unaware of the requirements of the RMI codes and guidelines or even the manufacturer's requirements for installation and use of racking systems.  They are therefore unaware that they are in fact operating in conditions that are unsafe.
SESS USA LLC is passionate about ensuring that all warehouse users operate in a safe environment, which allows them to return home safely to their loved ones. Years of working with warehouse and health and safety personnel have identified a need to educate and raise the awareness of end users on the correct and safe use of racking and shelving.
SESS USA LLC works closely with its customers to ensure that:
Annual Inspections are done and damaged racking is identified and classified according to risk level as well as to identify operational issues such as pallet condition, clearances, housekeeping, general conformance to RMI Codes, etc

Employees are properly trained to perform in-house monthly inspection

Post-Installation inspections are done to ensure that racking has been installed according to manufacturer specifications.
SESS USA LLC  will be participating in Modex 2018 where it will showcase its rack inspection and training services. We look forward to meeting with attendees to discuss their rack safety needs.
Post-Modex will see the re-introduction of the company's online store and our safety blog which will assist in raising the awareness for rack safety and assist in educating their customers on information pertinent to rack and warehouse safety.
---
April 5, 2018.  Sant'Antonino, Switzerland. Interroll, leading global provider of material handling solutions, announces today that Dr. Ralf Garlichs, Executive Vice President Products & Technology and member of Interroll Group Management, has decided to leave the company by the end of June.
Garlichs, 55, joined the Interroll Group in 2006 as Executive Vice President Drives & Rollers. Since 2011, he has been Executive Vice President Products & Technology and a member Interroll Group Management.
"Ralf Garlichs has been highly successful in advancing Interroll's technological development and innovation over the past few years, especially with regard to our platform strategy and the digitalization of our company," says Paul Zumbühl, CEO of the worldwide Interroll Group. "He also directed the successful expansion of our production capacities and pushed forward the implementation of lean manufacturing as part of our globally oriented Interroll production system. We are convinced that on these very good foundations we will successfully speed up our further expansion. On behalf of the entire Interroll Group Management, I would like to thank Ralf Garlichs and wish him the very best for the future."
The successor of Garlichs will be announced at a later date.
---
December 5, 2017.  HANNIBAL INDUSTRIES PROVIDES RACKING SOLUTION FOR WESTERN WINDOW SYSTEMS
Pallet Rack News
Hannibal Industries, Inc., a world-leading manufacturer of steel pallet racks for the material handling industry, today announced its cantilever racking system has been successfully installed in Western Window Systems' new warehouse through Handling Systems.
Based in Phoenix, Western Window Systems designs and manufactures door and window systems that bring indoor and outdoor spaces together. As a preferred choice of architects, builders, and homeowners throughout North America, it's inspired by modern living with unlimited design possibilities in residential, prefab, retail, commercial and educational projects.
Western Window Systems and Handling Systems worked closely with Hannibal to obtain permits, design concepts and development to complete the installation ahead of schedule. Hannibal Industries Cantilever Racks are ideal for storage of long, bulky products and are available in heavy-duty structural or medium duty roll-formed design.
---
December 4, 2017. Chamberlain Group acquires Systems, Inc.
Automated dock-levelers now a part of CGI's product suite
Warehouse equipment news
Oak Brook, IL-Chamberlain Group (CGI), a global leader in access solutions and products, has acquired Systems, Inc. (SI), one of North America's leading dock-leveler manufacturers.
"Online retailers are driving growth in the warehouse space and that growth has increased the demand for integrated and efficient access solutions," said JoAnna Sohovich, CEO of CGI. "We're very excited about this acquisition because it expands the scope of solutions CGI provides by adding dock-levelers to our product offering and expanding our brand portfolio to meet the diverse needs of warehouse managers. It will also allow us to offer enhanced efficiency to end-users through the integration of automated solutions on our connected platforms."
Sohovich noted that Sl will continue to operate as they do now, with their President, Mike Pilgrim continuing to lead the dock-leveler business.
"We're very excited to be a part of the CGI team now," said Pilgrim. "A family-owned company of their caliber has the kind of resources and values-driven culture that any organization would want to be a part of."
"SI has excellent strength in manufacturing, they have great customer service and a very robust network of independent dealers, installers and national accounts," Sohovich added. "We're looking forward to the great things Mike and his team will do as a part of CGI."
---
December 4, 2017. Eberspaecher Vecture: Intelligent battery solutions for Industry 4.0 and logistics.
Forklift news
In logistics and warehousing forklifts are the driving force. Eberspaecher Vecture's Battery Management Systems (BMS), digital acquisition systems (DAQ) and battery chemistries ensure their optimal functioning. One year after Eberspaecher acquired the majority stake in Vecture Inc., the company further develops its expertise for industrial purposes.
---
December 1, 2017.
Forklift news
Woman injured after forklift tips and falls from dock.  A woman was taken to hospital after her forklift tipped over, falling five feet from a dock. She was restrained by the use of her seatbelt.
---
November 29, 2017.
Forklift news
Buffalo Forklift to Consolidate in Amherst.
---
November 27, 2017
Dr. Thomas Toepfer, CFO of KION GROUP AG, will be leaving the company on March 31, 2018. He will be joining Covestro AG in Leverkusen, one of the world's leading polymer material manufacturers, in the same role. On Monday, the Supervisory Board of KION GROUP AG agreed to Dr. Toepfer's request to have his contract – which would have run until August 31, 2020 – terminated early. The Supervisory Board will decide on his successor very soon.
Dr. John Feldmann, chairman of the Supervisory Board, stated: "It is with regret that the Supervisory Board has accepted Thomas Toepfer's resignation, but we respect his decision to pursue his next career step outside our Group. Thomas is a very experienced CFO and Labor Relations Director and we are sorry to be losing him. Under the leadership of Chief Executive Officer Gordon Riske, he has worked closely with his colleagues on the Executive Board and has played a crucial role in our success and in shaping the positive development of our Group over more than five years. He has placed the financial structure of the Group on a sound long-term footing and will be handing over the finance function in very good shape. Dr. Toepfer has played a crucial role in ensuring that the KION Group has enjoyed the confidence of the capital markets and of its shareholders in recent years."
Gordon Riske, Chief Executive Officer of the KION Group, said: "I would like to thank Dr. Toepfer for the successful and collaborative working relationship and for the substantial contribution he has made to the trajectory of profitable growth and our transformation into an integrated supply chain solutions provider. We wish him the best of luck and every success in his new role."
---
November 7, 2017. Wajax celebrates 50 years as Hyster distributor.
2017 marks the 50th year of the business relationship between Wajax and Hyster Company, who celebrated the occasion with a series of events across Canada as well as with the introduction of new warehouse products and the latest Class V internal combustion pneumatic forklifts.
---
November 6, 2017. Researchers work on autonomous forklift trucks.
The European consortium behind the Iliad Project is working on the development of autonomous forklift trucks.  The team, which consists of robotics specialists from the UK, Sweden, Italy, and Germany, has been working on the project for four years and believes the machines can support tasks such as packing, palletizing and transporting goods.
---
October 29, 2017.  Forklift battery technology is a top priority for the future.
Battery technology has emerged as the top technical challenge for the future by forklift truck operators, dealers and the wider industry according to early results from a new national survey being undertaken by FLT manufacturer TCM.
---
October 23, 2017.  Smart Glasses Make the Difference in Food Logistics Order Picking
Warehouse logistics needs to run quickly when goods rotation is high, especially when it comes to perishable food products. Belgian third-party logistics provider Weerts Supply Chain S.A. therefore relies on the pick by vision solution from logistics IT developer Picavi. In its central warehouse near Liege, Weerts currently uses fifteen pairs of Glass Enterprise Edition to pick orders for American food giant Mondelēz.
---
October 19, 2017. KION North America Supports Breast Cancer Awareness
This month, KION North America Corporation made a donation to Susan G. Komen South Carolina in support of their mission to "save lives by meeting the most critical needs in our communities and investing in breakthrough research to prevent and cure breast cancer."
In addition their financial contribution, the company is displaying a pink forklift in front of their facility and employees have been encouraged to wear pink on each Tuesday throughout the month of October.
"We have employees and their families members who have personally been affected by breast cancer, or other types of cancer," said Vincent Halma, President and CEO of KION North America. "We felt a responsibility to show our support of this critical mission."
KION North America is a member of the KION Group, one of the world's two leading manufacturers of industrial trucks and the world's largest manufacturer of electric forklifts. The company, which employees an estimated 200 employees, has been in operation in Summerville, S.C. since 1985.
---
October 19, 2017. Hoist and Rigging Training Made Easier with Columbus McKinnon's New Website
Whether you need to meet OSHA or ASME requirements, receive overhead crane and rigging certification or simply gain the peace of mind that comes from having a safer work environment, Columbus McKinnon can help. Columbus McKinnon Corporation (NASDAQ: CMCO), a leading designer, manufacturer and marketer of material handling products, systems and services, launched its new training website, putting all of the information professionals need to get trained and do their jobs safely right at their fingertips.
"Promoting the safe and proper use of hoist and rigging products is a top priority for Columbus McKinnon," said Paul Smielecki, marketing and training manager. "Our new website will allow Channel Partners and end users to easily find detailed course information and immediately register for training classes."
In addition to comprehensive course information, Columbus McKinnon's new training website provides information on the company's professional trainers as well as its training locations, including the state‐of‐the‐ art Niagara Training Center and Rock Lititz entertainment center of excellence. There is even hotel and flight information available for easy and convenient trip planning.
The site also features downloadable safety resources, like a Hoist Pre‐Operational Inspection Checklist, that riggers, plant managers and safety supervisors can share and post at their facilities.
---
October 17, 2017. Worker dies in serious incident at Swift Caravans.  A UK worker was fatally injured in a collision involving a forklift.
---
October 13, 2017.  Newmarket Company Fined $135,000 After Worker Fatally Injured by Forklift. A temporary worker was critically injured and later died after being struck by a forklift in an area that was shared by both forklifts and pedestrians.
The Ontario Ministry of Labour's investigation found that the walkway was a shared pedestrian and forklift aisle frequently used as a traffic corridor in both directions. There were no pedestrian crossways, stop signs, mirrors, walkways or barriers separating pedestrians from forklift traffic, and there were no identified crossing points along the aisle to make pedestrian movement more predictable and easier to anticipate.
A Ministry of  Labour ergonomist conducted a line-of-sight assessment and concluded that there had been an insufficient distance for the forklift operator to safely bring the forklift to a stop before the impact with the worker. Also, there was a 'blind spot' area, and the forklift operator had not been speeding.
Empty bins were stored two high adjacent to the yellow lines on the floor in the surface line area. The line-of-sight assessment indicated that the storage of empty bins adjacent to the yellow lines on the floor in the surface line area was a contributing factor to the incident. The location and height of the bins limited the sight lines available to the forklift operator by effectively blocking part of the view.
---
September 18, 2017. Silver Jubilee — Mitsubishi releases special edition warehouse and forklift trucks.
---
September 11, 2017. Pallet-Track to roll out cameras on its forklift trucks after successful trial. Leading logistics company Pallet-Track is rolling out more than 100 bespoke high resolution cameras for its fleet of fork lift trucks (FLTs) to help drive increased efficiencies and protect its unparalleled industry record of never losing a consignment during its 13-year history. The company moves more than 20 million pallets annually.
---
September 6, 2017. Tougher new test for UK fork lift operators comes into force.  From the 1st September, anyone training as a fork lift truck operator will find the test considerably tougher than ever before.
---
September 1, 2017. Forklift Foils Gravity's Effects. Toyota's System of Active Stability (SAS) was designed to directly improve vehicle stability by automatically stabilizing loads during high lifting and reducing the possibility of the forklift and its load tipping over as it turns.
---
August 29, 2017. Hyster lowers handling costs for paper recyclers.  The collection and recycling in Europe increased by almost one million tonnes of paper in just 5 years. As the industry continues to grow, Hyster Europe claims that it can help even the most intensive paper recycling operations reduce cost and maximise efficiency.
---
August 26, 2017. When Automation Doesn't Bring Layoffs. UniCarriers Americas, a subsidiary of Kyoto, Japan-based Mitsubishi Nichiyu Forklift, employs 600 workers at its plant 75 minutes northwest of downtown Chicago. Though the plant has automated more and more production in the past five years, no workers have been laid off. In fact, headcount has doubled since 2012, and the company has spent $1.1 million to retrain employees for other jobs within the factory.
---
August 23, 2017. Massive Forklift Used to Steal ATM. Closed circuit television captures the heist.
---
August 18, 2017. Schoolboy who stole forklift truck and went on a two-hour rampage escapes a PRISON sentence.
The 15-year-old, who was also carrying a rifle, stole the industrial machine from a farm shop before setting off along country roads in the late evening last September, a court heard. He recklessly crisscrossed lanes around Sonning Common and Cane End near Henley-on-Thames in Berkshire at speed before maneuvering the prongs under the chassis of a blue Fiat Punto before tipping it onto its side, writing it off.
---
August 15, 2017. Hyundai Construction Equipment's has launched the newest of its all-around heavy-duty diesel forklifts – the compact but powerful 160D-9L. The new truck fills the gap between the 160D-9 and 180D-9 and offers an increased load capacity, extra safety, cost-effectiveness and operator comfort.
---
August 7, 2017. Forklift Operators: Drivers of Change.
---
August 7, 2017. Delivery driver who had leg 'crushed' by forklift truck at work sues for £300k.
---
August 3, 2017. Man Heralded After Spotting Runaway Forklift.
---
Augusts 3, 2017. Food firm fined for forklift accident. A manufacturer of prepared meals has been ordered to pay more than £100,000 for safety failings, fter a worker fell 6m off the back of a forklift truck.
---
August 3, 2017. Ontario's Concord Premium Meats Ltd. has been fined $55,000 for a forklift accident at its Brampton, Ont. plant.  The incident took place in May 2013 and involved a shipper/receiver operating a walkie forklift. According to the Ministry of Labour, the young worker was moving meat with the small forklift and collided with materials being moved by a co-worker. The worker suffered a broken ankle during the accident.
---
August 2, 2017. Hydrogen-powered vehicles are finally taking off—inside Amazon and Walmart warehouses. In the last few months, Plug Power has struck two $600-million deals. One with Amazon for forklift fleets in 11 warehouses, and another with Walmart for the same in 10 warehouses. (Walmart is already using Plug Power forklifts in 22 warehouses).
---
August 2, 2017. E Instruments has introduced the F900 Carbon Monoxide Exhaust Analyzer. This device is designed to accurately measure CO from forklifts and small engines for CO safety testing, pre-compliance testing, and engine tuning and maintenance.
The F900 is now available with a wireless Bluetooth printer, which allows users to print on-site exhaust analysis reports.
---
July 28, 2017. Top 6 Forklift Mobility Trends. In case you are wondering, these include alternative power, low resistance and non-marking tires, safety, lift scales, Internet of Forklifts, and compact platform.
---
July 26, 2017. Winnebago plant in Middlebury fined $10,000 following worker's death. The Indiana Occupational Safety and Health Administration has fined the Winnebago plant in Middlebury $10,000 for workplace violations after a 54-year-old employee was run over and killed by a forklift in April. Two serious violations were noted: A windshield was installed on a forklift, which affected it's operation, and the forklift wasn't operated at a safe speed.
---
July 23, 2017. Teen Worker Run Over by Forklift.
---
July 22, 2017. Plug Power shares jumped as much as 19% in response to an announcement that the company had expanded its relationship with Wal-Mart Stores, Inc.
---
July 21, 2017. Port of Tilbury is London's major port and operates on such a large scale it needs its own on-site, resident engineers to ensure the continual running of vital equipment. FSDF member Briggs Equipment is able to offer a 3 hour response time to breakdowns thanks to its nationwide fleet of service engineers, however the expectations of a busy port are even more immediate and the Port remains one of the company's longest standing examples of providing a resident team to help a customer achieve their productivity goals.
---
July 19, 2017. A worker at a UK building site was potentially seriously injured when he was crushed between a forklift and a post. He was airlifted to a London Hospital.
---
July 18, 2017. The AC-powered forklift market is expected to grow at 6.5% CAGR through 2021. The new BCC Research report also notes the major applications of forklift trucks are distribution centers and warehouses, accounting for 27.5% and 25.2%, respectively, of the 2016 global market. In response to consumer desire for ever-shorter delivery times, e-commerce companies are seeking warehouse spaces near urban areas. As the demand for distribution centers increases, the demand for forklifts is expected to jump during the forecast period.
BCC Research projects that the global forklift truck market will grow from $41.9 billion in 2016 to $56.3 billion in 2021 at a 6.1% CAGR.
---
July 17, 2017.  EnerSys® NexSys® TPPL (Thin Plate Pure Lead) technology batteries have been chosen by Kuehne+Nagel to power vehicles at a new warehouse in Turkey, eliminating gas emissions and thus increasing safety and reducing time loss on battery change.
---
July 13, 2017.  Brazen cash machine thieves use a forklift to smash through building society wall and escape with the loot.  CCTV footage captured a Bobcat telehandler ramming a building three times before lifting free an ATM and placing it onto a pick-up truck. Click image to watch.
---
July 12, 2017.  A Mississippi man was fatally injured while pressure washing a building. He was standing on a forklift platform when the forklift tipped.
---
June 27, 2017.  Drunken Rampage. A 20-year-old man Ontario man is facing numerous charges after allegedly stealing a forklift while drunk and taking it on a destructive drive, according to the Toronto Sun. When police arrived they found damage to property and trees, as well as overhead wires which were pulled down.
---
June 25, 2017.  Forklift safety training is critical. An article from the National Safety Council stresses the importance of forklift training.